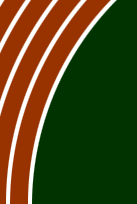 Testimonials

Mark Curp, One time half-marathon world record holder with a time of 1:00:55
Dr. Christian Reed, Ph.D.
Steve Kissane, Head Cross County Coach, Hickman High School
Joseph Booz
William Rogers, MPT
Miran Sagadin - Maribor, Slovenia
Zach Hagan
Rick Crawford
Ferenc Toth
Joe Henderson
---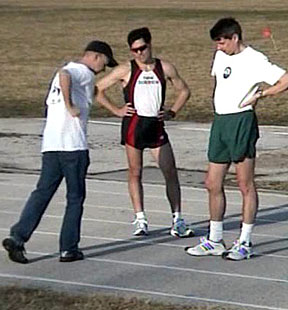 Jack with Mark Curp and Charlie Gray

After spending some time with Jack and reading his book on efficient running, it's obvious the amount of time he's spent in analyzing the differences in strides between efficient and non-efficient runners. I've read a number of books about running and how to improve your performance, but none of them have dealt with what good "efficient" running form should look like and how to improve your form, if you happen to find yourself in the inefficient category. So, if you're really interested in improving your running, I challenge you to first read this book and analyze your own stride to see what improvements in efficiency you might make.

Doing so, I believe, will give you the foundation to maximize whatever training program you choose to pursue. Even though Jack used me as the example for an efficient runner, I found there's still room to improve. I'm sure you will find the same in your own running stride.

Be sure to share this unique approach to improving your running ........................... unless of course you want to keep the advantage to yourself :-)

Mark Curp
One time world, and current American record holder for the half-marathon

(return to top)





---
"A Coach's Testimonial"

In December Jason Havey, a freshman collegiate distance runner who I coached in high school last year, and I visited Jack Cady to discuss Jason's running form and his chronic hamstring problems.

Upon arriving at Jack's residence, we drove to a local track where Jack videotaped Jason running stride from various angles and at different speeds. We returned to Jack's home to review the videotape and identify some of the key flaws in Jason's running form (i.e., arm movement, heel recovery). Jack used a videotape of Mark Curp, the American record holder in the half marathon, to identify elements of proper running form for comparison. Jack spent more than thirty minutes educating Jason on the fundamentals of his "stride mechanics" program. He used a scientific approach and provided an outline of specific exercises to improve running form. Using his physical therapy expertise, Jack demonstrated a series of exercises designed to improve Jason's hamstring strength and flexibility. He also gave Jason an arm harness bungee apparatus to wear in practice to adjust his arm movement. The entire process took around two hours and was both thorough and athlete specific.

Prior to working with Jack, Jason's stride was mechanically flawed and his running form was visually awkward. His arms flailed from side to side and he never seemed to run with any discernable flow or balance. When I ran with Jason over spring break (3 months after meeting with Jack) his form was dramatically improved. Last winter, Jason was able to compete every weekend in collegiate indoor track races (usually requiring as many as 25 laps on a tight turned 200 meter track) without hamstring discomfort. He set personal bests at every distance from 1500 meters to 5000 meters while training at a much higher level than he had ever experienced in high school.

As a professional in the field, I was very impressed with Jack's technical program and individualized approach to working with Jason. As a coach I value the opportunity to correct my athlete†s chronic injury problems and provide long-term solutions to prevent further discomfort. Finally, as an all-American distance runner, I intend to work with Jack to correct my own stride mechanics imperfections. I highly recommend Jack's program to athletes and coaches interested in improving their running experience.

Dr. Christian Reed, Ph.D.
Sport Psychology Consultant,
Distance Running Coach


(return to top)
---
Jack,
I have another kid to tell you about..He is a hard working 5:30-ish sophomore kid who recently moved in and showed some promise, but developed killer tendonitis that caused pain up and down his left leg, and lots of stiffness. We gave him the cord (Thumb Harness) and three days later said he was fine with no pain, asking "What does this thing do anyway?" I was rushed so I just said its magic, don't worry about it, just keep using it. This Saturday he ran in a hilly meet in St Louis and finished in 18:30...I was expecting something in the 20:00 range. I wonder how many runners will complain about using it now? Thanks and more later.

Getting a foot in the door....

My initial contact with Jack Cady began a few years ago when Christian Reed, one of our assistant coaches, informed me who Jack was and that he (Jack) was going to give a talk for a local running club one evening. That night I met Jack and one of his associates, longtime American road racing standout and Central Missouri State All-American Mark Curp. While having dinner before the program, we talked over a broad range of running topics and I thanked Jack for his work recently with one of our alums (Jason) to whom Christian refers in his testimonial.

The resulting partnership with Jack and Stride Mechanics, and our program at Hickman had begun, and though distant and sporadic due to our busy schedules, it has been a worthwhile and rewarding association for our athletes and coaches.

Jack's interactive program is quick, concise, and easy to understand. He cited an article from a national running magazine, which basically stated that running technique was a naturally evolved part of the runner's development, and should not be something taught or tinkered with. He then applied that same twisted logic to other sports such as gymnastic events and pole-vaulting to illustrate how absurd it was, showing some "crash and burn" footage of those events, and then went into videos of his clients and their running flaws.

His subjects included a junior high aged runner and an adult jogger who both wanted to avoid common running injuries and improve their times. In a short time Jack not only showed the slow motion flaws in foot strike, arm swing, and body torque, he then showed us a device made of basic rubber surgical tubing that corrected those flaws sooner than any form drills I had ever tried and long since given up on over the years with our kids.

At the time, a number of our runners had leg problems due in large measure to form flaws. Christian and I could see that in addition to what Jack taught, this harness could mean big improvements in times and more importantly, keep our kids healthier. Without going into wordy detail, the harness mainly keeps the arms in close and the hands higher and closer to the chest, for a more contained, compact motion. This in turn keeps the stride shorter and more efficient. Look at the Kenyans arm action, he says, and he is absolutely right.

Since Havey had graduated, Alex was our first guinea pig. We put him in the harness and watched him struggle through a couple of awkward laps while we offered one analogy after another....He's like a snared animal trying to free himself....Introducing Alex, the amazing distance running contortionist!, and so on. I am being as kind as I can when I say that Alex, a "thick" guy by any distance running standards, had major biomechanical issues. He is as fine a human being as any I've known, the guy loved to run and compete, but he could not get his mileage base up much before problems set in. Yet in a matter of about four and a half weeks his stride was transformed. In the 3200, he went from 10:34, to 10:21, to 10:09 to 9:57, without any increases in training volumes worth noting. Training will improve a kid, sure, but again, prior to working with Jack, we were not able to tap into the real quality workouts with him before he broke down. He was a respectable 31st at State the next fall, not bad for a guy who had trouble breaking 2:15 in the half the first two years of high school.

Kurt Schauwecker was next. A bright prospect since grade school, but with alignment problems and a hard heel striker like Alex. In the early days while still growing, he ran everything hard. The harness kept him in check and his stride was not so far out in front anymore. I know he didn t like the harness at first, but he grew to understand that it developed better stride economy. As I write this I am reminded that I need to get him back in it a little more to maintain his efficiency. He was a solid all state in the 3200 as a junior and ninth as a senior in the only State XC meet he was ever able to race in. It would have been nice if I had bumped into Jack a littler earlier in my career.

Aileen Gallagher was a winter client of Jack's, as he kindly made a trip to Columbia to film and visit with her, providing some stretch cords and exercises. Extremely motivated, she healed a stress fracture from her sophomore track season and was starting to load up on the mileage again. We were hopeful that improvements in her form would prevent a recurrence. Aileen was more determined than ever to come back big, but that winter I don't know that even she could have predicted she would break one of our oldest school records on the books with a 5:02 at the State meet, and anchor another school record in the 4x800. She followed that up the next fall with a solid fifth place at State.

There are many other runners we have used the harness with, but I highlight these to make the point that injuries can happen at any mileage level and at any point in a career, and yet when a kid gets hurt, it seems everyone from the casual observer to the respected doctor tends to pass it off as "high mileage", whatever that is. Heavier volumes are not always the reason; indeed I think they are seldom the problem, as we have all seen kids adapt to some pretty high training levels without much trouble.

Like many things we do, running form is a habit built up over years, and correcting it takes effort and time. You'd buy two or three pairs of running shoes in a heartbeat if you knew they worked for you, right? A video session with Jack would be a few dollars and a few hours well worth spending. This is no gimmick or quick fix here, just pragmatic and real usable good stuff.

I strongly recommend Jack Cady's Stride Mechanics workshops, books, training materials, and his experienced and wise counsel.

Steve Kissane
Head Cross Country Coach
Hickman High School

(return to top)




---
It is with some dignity that I claim the status of "recovering heel striker." I am, you see, the masked man in Figure 1 of this book. While my present form is by no means world class , I run with a renewed freedom. To this I owe full credit to my friend, Jack Cady.

As the one time poster boy for remedial striders, I take some solace in the knowledge that I was far from alone. I shared what I believe is a predominate view of runners everywhere; that is, I knew my running form was not exactly a thing of beauty, but certainly good enough. After all, no one, including track coaches from junior high to college, ever suggested that I should change my stride. And so, as part of the unenlightened running super majority, I pounded and bounced along, mile after mile with shin splints, knee pain and other nagging (and some not so nagging) physical issues.

Enter Jack Cady, a man whose passion for running is perhaps only surpassed by his study of stride mechanics. Simply put, Jack transformed my concept of running. For the first time, after 30 years of training, I learned about the keys to good running form, including the importance of balance, foot placement and arm swing. Jack led me to discover an efficient and natural motion that not only improved my times, but just felt better. Even more gratifying to me, Jack opened a whole new world of running for my son (see Case Study, page 16). After more than a year of using Jack's system, he is continuing to make incredible "strides" in his short but very commited running career.

So, when you look upon Figure 1 (in Efficient Running), see the man behind the mask: a sacrificial lamb for problem runners everywhere; the man who ran for three decades oblivious to his glaring mechanical flaws; the man who now proclaims, "Jack helped me. He can help you, too!"

A few months ago, I crossed the finish line of my first half-marathon. A few years ago, I never thought I could run such a distance. My training history may sound familiar to some of you: run for a month or two, sit on the couch for a month or two, run, couch, run, couch... I enjoyed running, but the pounding wrecked havoc on my shins and surgically repaired knee; hence, I never ran more than a few miles at a time and took more than my fair share of breaks from the sport.

Simply put, Jack Cady/Strike Mechanics transformed my running experience. Jack's methods and training tips led me to discover an efficient and joint-friendly stride. I feel great (knee is pain free) and am having more fun running than I ever thought possible.

Thanks, Jack!

Joseph Booz

(return to top)



---
As both a physical therapist and avid runner, Jack's course has helped me treat my running patients, as well as dramatically improve my own running efficiency and race times. I was finally able to train for and run a marathon without injury.

William Rogers, MPT


(return to top)
---
After reading your book Efficient Running my running has improved and I achieved my personal record in half marathon (1:18). My previous PB was 1:19, but then I wasn't able to break 1:20 for two year. I read a lot about running technique and efficient running before buying this book, but advice, given in this book is relatively simple to follow and really works. I knew that heel striking is not good, that landing ahead of the center of gravity brakes our movements, but the constant problem is how to change the technique. I was always a heel striker and my form is too much upright, I lean slightly back.

What I found most helpful were the pictures on the first pages of the book. I saw that heel striker has much more straight knee before touchdown than a forefoot striker. I saw how simple it is to achieve more level foot placement just with a little more knee bending before touchdown. This pictures tells more than 1000 words.

Another very helpful hint for me was the work of arms. Before reading this book, thinking about arms work meant that I was always thinking about moving my arms forward and back. What I did was too much forward motion of the arms, resulting in over-striding and tight shoulders. Driving the elbow back is a really good working advice.

Well, I know that my momentary running style is far from ideal. I have now some very good ideas on how to improve it even more in the future.

Jack, thank you again for such a great book !

Miran Sagadin - Maribor, Slovenia


(return to top)
---
Jack,
I've been running for two weeks now with your coaching and I just wanted to send you a note to tell you I wish I had ran into you and the Stride Mechanics program four years ago when I began running seriously. Running is almost effortless now and I find myself running faster than I ever thought I could. My easy pace is now as fast as my race pace was just one month ago. Incredible. My knee pain is gone and when I get done running a long run I feel like I haven't taken a step. Now my cardio capacity has fallen behind my leg conditioning as my limiting factor. As an avid cyclist and runner I haven't experienced that feeling in over three years. The only problem I have now is that I can't run slow anymore. Before our evaluation and your coaching I could never run two days in a row without rest due to the soreness and IT band tenderness I experienced. I run almost every day now and I end each run looking forward to gliding along the next day. I now catch myself looking at everyone else's stride when I'm runningY€and think, "geez, that runner sure could use Jack's help!"

Thanks again,
Zach Hagan


(return to top)
---
As you may recall, I attended your seminar a few months ago at Rockhurst University. I am a 48 year old recreational runner who has been injured the last couple of years with foot, ankle, hamstring and hip problems. I decided last February to run in Hospital Hill Half Marathon. MY PR there was in 2002 when I ran in 1:45. Last year when Hospital Hill came around I couldn't even walk a mile without terrible pain. With the help of your techniques which took a great deal of the stress off of my injured areas, I was able to run Hospital Hill in a decent time of 2 hours. That is a great time compared to where I came from. Before your seminar, I was doing my training runs with 10 minute miles and up depending on the distance. After employing your stride and arm techniques, I would do my 2-3 mile runs in 7:50 to 8 minutes, my 4-5 mile runs in 9 minutes or so and my long runs in the 9:30 area. I know I could have run faster during Hospital Hill but I didn't want to risk a major injury. As it was, I had a couple of nasty muscle spasms in my hammie as I came up Broadway, but it was soooo worth it just to cross that finish line. So, please feel free to use any portion of this email as my personal testimony to the effectiveness of your techniques for the average recreational runner that just wants to run in races and stay as injury free as possible. I believe every high school program in town should consult with you. Also, perhaps you could start making the rounds at the expos preceding major races like the Chicago marathon. Thanks for your guidance.

Rick Crawford


(return to top)
---
Dear Mr. Cady,
I must say that I was a little disappointed when I saw that the book was more of a brochure. However, everything that I read in it made a lot of sense. I have been suffering from shin splints since last November. I have done everything that is recommended for the condition, icing, anti-inflammatories, stability shoes with medial support, custom made orthotics, but nothing worked. After reading your book and adopting the running style, my shins stopped hurting after the first run! It was incredible! I just want to thank you for writing this book because I was thinking about giving up running and you saved my passion. I have been a huge advocate of the book and I'm recommending it to everyone that complains about shin splints or any other type of a running injury. Thank you once again!

Respectfully,
Ferenc Toth


(return to top)
---

From joehenderson.com, September 11 & 18, 2005 articles

See How You Run; Watch Yourself

How do you run? This isn't a question of how far or how fast, or of what types of training and racing you do, or of where and when you run. This question asks about the physical act of running. How do you look compared to other runners? Is your running form efficient or wasteful, safe or risky?

Most runners don't know the answer because they never clearly see themselves in action. At most they catch fleeting, fuzzy glimpses reflected in store windows, or they see still photos taken late in races (often with an awkward twist while stopping time on their wristwatch). Very few runners ever self-analyze their form from a videotape or, better yet, submit to an expert's critique.

Before looking closely at yourself running, and seeing how you can look and feel better, you need to hear a few facts about form. For instance:

— Form is largely predetermined. Thank or blame your parents for the genes and the early training given. Running started in your second year, and how you've learned to move after decades of practice isn't likely to change quickly or dramatically. At most you'll smooth some rough edges.

— Form is as individual as a fingerprint. While you might not know how YOU look while running, you can identify runner friends from a distance. Think about a runner a quarter-mile away, backlit by the sun. Long before you can see a face, you know who's coming by how he or she moves. If there were one "right" way to run, everyone would run alike. "Right" covers a wide range of possibilities.

-- Form follows function. Erase most of your mental pictures of athletes in action. Runners seen on television usually are sprinting or nearly so. They run up on the toes, with powerful arm action, long strides, high knee-lift and back-kick. This is the exact opposite of how to run at half their pace or less. The slower you go, the less you can look like a sprinter.

-- Form scores no points in competitive running. If it did, several world-beaters would been non-starters. One of the greatest Olympic heroes of the 20th century, Emil Zatopek, wasn't pretty to watch. His head lolled and his face grimaced, but he got where he was going faster than anyone else in his era. That's the point in this sport: to move well.

In the tips that follow, we ignore the benign individual quirks. We focus instead on identifying correctable faults in running form. Fixing them might not make you a better-looking runner, but it could help you run better.

Stripped to its basics, the act of running is a long series of collisions with the ground. These prevent you from falling on your face after you've launched yourself forward into the air.

You return to earth 500 to 700 times per foot, per mile. While running, you impact with a force about triple your body weight (and even more on downhills). The stresses on your feet and legs add up enormously over multiple miles and days.

This doesn't mean that running, by its nature, must shake you to pieces. The body is built to run, with the joints acting as shock-absorbers to ease the pounding. Your choice of shoes, surface also control the impact, and training helps you adapt to it.

Attention to running form helps as well. Taking those collision-steps sloppily increases the jarring — and the risk of injuries that can result from repetitive stress. Smooth, quiet, economical, balanced running can minimize or eliminate the damage.

To see what good running form is, first notice at what it is not. Even before analyzing your own mannerisms, you can see — and sometimes hear — the flaws in other runners. Here are five major mistakes, all correctable, from heel to head:

1. Slapping. This is the sound of feet meeting the ground too forcefully. It happens for two major reasons of faulty form: (1) landing too far back on the heel as a result of reaching out too far with the lead foot, which is overstriding; and (2) landing with a locked knee, rigid ankle or both. The "slap" is the sound of shock inadequately absorbed. Keep the foot under the knee on touch-down, and the knee slightly flexed (more so while running downhill, where impact force is greater). Use the flexing ankle first to cushion the blow, then to toe-off quickly. Picture yourself gliding OVER the ground rather than stomping ON it.

2. Leaning. Runners — especially newer, older or more timid ones — run as if afraid of falling. They look down at their feet below, watching each step. This causes poor posture, running in the shape of a "9" with the head and shoulders thrust forward and the butt sticking out in back. Running this way throws extra force onto the lower body and constricts breathing up top. The antidote: straighten up. Run like an inverted exclamation point. Run tall, in line from head to toes, gazing ahead at the horizon and not down at the feet.

3. Flapping. The hands and arms don't just go along for the ride. They provide power and control balance. They can't do this important work when the hands flap loosely as if trying to fan yourself, or the arms seem not to know where they belong. The next section will put the arms in their place. As for the hands, hold them as you would while gripping a hammer. Brush the fingertips lightly against the lower palm, with the thumb folded gently over the first finger. Keep the wrist fixed, not floppy. Now try the opposite — fingers extended, wrist flapping. You feel the extra tension and muscle fatigue even while sitting, and it climbs far up your arm.

4. Boxing. You'd think some runners were protecting their face against imminent attack, so high and tight do they carry their arms. The problems here are tense shoulders and tightly locked elbows. This tightens the torso, and it causes wasteful side-to-side and up-and-down motion of the shoulders. Relax the arms. Let them hang loosely from the shoulders, to swing pendulum-like. Unlock the elbows so they can pump, which lets the hands move through their normal running range: between the lower chest and beltline. Put several inches of space between the elbows and sides, allowing the hands to swing slightly inward but not to cross your center line.

5. Grimacing. If you haven't already heard this line, you will. "I never see a happy-looking runner," non-runners will tell you. "Most of them look like they're in agony." Don't try to smile while running, but do try not to grimace. Locked jaw, squinting eyes and wrinkled forehead are all tension-producers. Let go of the tension at these three trigger points. Smooth the brow, open the eyes and unclench the teeth. If your cheeks and lower lip bounce while you run, you've achieved the best look for a runner: neither mirth nor pain, but relaxed concentration on the road ahead.

Now it's your turn to be judged. You might grimace while seeing yourself run as others see you. A video image of yourself might not match the mental picture you'd held. Set your ego aside and submit to an exam-on-tape as a way to make yourself a better runner.



Page for page, the best advice on analyzing and improving a runner's form appears in a slim booklet titled Efficient Running. Its author is Jack Cady, a physical therapist and marathon runner from the Kansas City area. (You can find his work on the Web at: www.stridemechanics.com.)


"I feel passionately that efficient running form is not restricted to only talented 'naturals,' says Cady. "Every runner has the ability to learn the secrets of elite runners and to make them their own."

He adds, "If you doubt the importance of efficient running form, think about the fact that a typical run consists of thousands of steps. Then think about the cumulative effect of improving each of those steps even marginally."

Ideally you would find an expert such as Jack Cady to capture you on tape and make recommendations from what he saw. Failing that, here is what Cady recommends for self-analysis:

— Ask a friend to tape you in action. Warm up first so your movements are as they would be in mid-run. Run on a flat, smooth surface where the foot plant is clearly visible (not in deep grass, for instance) and the steps are consistent. Stay close enough to the camera to view all motions clearly, but far enough away so your whole body is visible. Take footage from the front, back and both sides, and at a variety of paces.

— Review the video, says Cady, "at full speed, slow motion and in single-frame advance so that every aspect of the gait cycle may be analyzed. Pay close attention to the overall posture, the relationship between the arms and legs, and how and where the foot contacts the ground." Spot the form faults that can be changed, then set about changing them.

Ken Doherty, a biomechanics expert from an earlier era, gave great advice on running form that bears repeating in any era: "Do what comes naturally, as long as 'naturally' is mechanically sound. If it isn't, do what is mechanically sound until it comes naturally."

Please visit Joe Henderson's Running Commentary at joehenderson.com


(return to top)



© 2007 Stride Mechanics, LLC.